Be Happy!
We all want to be happy. There's nothing quite like a hearty laugh that makes one's stomach muscles ache. It leaves you feeling pleasurable all over. Those kinds of laughs come rarely, like ice cream on the pie.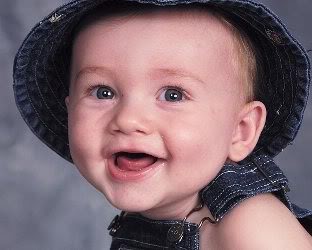 Then there are the giggle laughs over some animal antics or human foibles that come more frequently. But another way to be happy that can make life pleasant and less stressful is described in a book entitled "Age Less Live More" by Bernando LaPallo who was born in 1901.
Bernando was born in Brazil and raised pretty much in New York. You would never think he was 108 years old. He looks more like a young 60-year-old. In his book he covers the areas of exercise, fresh air and nutrition, but what appealed to me especially was his comments on a happy mindset.
You need to understand, Bernando is a believer in a loving God. His father raised him to go by Scripture to form his philosophy of life which he calls the philosophy of faith. And so, when the Scripture says to trust in God and not to fear, he does just that. Since he is God's child, he knows that there is no problem in life that will be given him that he won't have the power to overcome. For you Bible buffs that reference is in 1 Corinthians 10:13.
Bernando believes that in whatever the future holds there is something he can learn by it. He challenges the reader to look hard at the situations in life causing stress and to weigh if thinking about them over and over is worth your health. That's where faith comes in and trust in a loving, caring Creator.
He wrote about living in the Now, savoring the pleasures of the moment like in watching a sunset, feeling the warmth of the sun on your face, hearing the crunch of the snow beneath your feet, savoring the flavor of an orange, which promotes a happy feeling.
While he admits that some sources of stress are good like a new job, getting married, learning a new skill, traveling to a new place, he also warns of stress as a result of fear, regret, and guilt, which lead to suffering and disease.
As he states in his book on page 38, "Clearly, being able to recognize and deal with stress is a valuable skill, and one that could add not just more years to your life, but more life to your years."  So ... BE HAPPY!
The Sun Can Help us in so Many Ways.
Top Ten Tips for a Healthier You